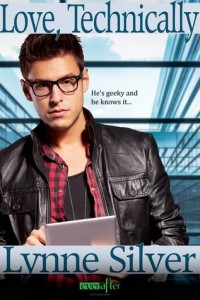 Format Read: ebook provided by NetGalley
Number of Pages: 127 pages
Release Date: July 29, 2013
Publisher: Entangled Publishing
Genre: Contemporary Romance
Formats Available: ebook
Purchasing Info: Amazon | B&N | Kobo | Author's Website | Publisher's Website | Goodreads
Book Blurb:
Billionaire CEO and computer whiz Noah Frellish is a king among geeks. Women are attracted to his money, but he'd love to meet someone who's actually interested in him. When he helps the sweet and sexy Michelle Kolson with a printing problem, she confuses him for a help desk technician. Noah knows he should clear up this case of mistaken identity, but would she still like him if she knew he was the boss?

Michelle thinks life in Chicago is perfect, as is the whirlwind romance with her smoking-hot coworker. When she unexpectedly finds her job on the chopping block and the man she fell headfirst into bed with running the company, will she abandon her dreams?

Noah must convince the small-town girl to stay in the big city—and that he really is the man she fell for.
My Thoughts:
I picked Love, Technically because it sounded like it was going to be a geek romance. I love geek romances for reasons that are pretty darn obvious to anyone who knows me.
As per usual, I digress.
But Love, Technically isn't quite a geek romance. It almost read like an anti-geek romance. It also tripped over my willing-suspension-of-disbelief meter.
Explanation follows…
Michelle seems to be a complete patsy at the beginning. She's working late because she's totally clueless about what makes sense in the workplace. She's scanning and printing timesheets in a not merely leading-edge, but downright bleeding-edge software company because her low-level supervisor is a tinpot dictator. She's also not tech-savvy enough to know that she should check which printer she's print to. The whole scenario doesn't add up.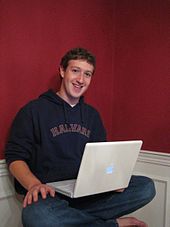 Then the uber-famous inventor of the company walks in and rescues her printer problem. She doesn't recognize him and thinks he's in tech support. This would be like someone working for Facebook not recognizing Mark Zuckerberg back in the early years (pre 2008ish)
In other words, I had a really hard time believing in the meet cute.
I understand Noah's dilemma. He started the company because he wanted to do really neat things. Lots of programmers get into it because they want to do cool stuff. He still wants to do cool stuff, not corporate crap. He'd rather be "Sark" the geek in tech support that Michelle thinks he is, than play big business shenanigans.
Except when he starts pulling strings so she can get a better job than the one that gets outsourced out from under her. While he still hasn't exactly confessed that he owns the company or that he's stage-managing things so that she has a better shot at a new job.
And they do fall in love. Even though there is this huge misunderstanding hanging in the air. He thinks she knows who he is, and she thinks she knows who he is, but of course, they don't mean the same thing. He never does talk about the details of his work, he thinks because he doesn't want to emphasize the gap between them, but it seems contrived. If he thought he'd really explained things, it wouldn't have mattered, would it? But of course, it does. It really, really does.
Verdict: The meet-cute was both too cute and too unrealistic. Michelle should have figured out who Noah was a whole hell of a lot sooner. There would still have been a story, just a different one. Her continuing not to know, when every single person around her did, made her seem like a fool, and she was no fool in any other way. In some ways, she had her head on straighter than Noah, even though he was more outwardly successful.
Michelle walks away when she realizes that she's been made a fool out of. Her whole story has been to figure out what her real dream is, and she finally figures out that it isn't an administrative assistant's job in Chicago. Her dream is to finally go to college. So she starts.
It takes Michelle kicking him to the curb for Noah to realize that the company he's ended up with isn't his dream. Programming neat stuff is his dream, so he walks away from the company he created and took public to start something new. But that's not his only dream. The other part of that dream is building something new with Michelle, if he can get her back. She makes him grovel this time.
The ending worked for me. It was the beginning that didn't quite.

I give Love, Technically by Lynne Silver 3 micro-chipped stars.
***FTC Disclaimer: Most books reviewed on this site have been provided free of charge by the publisher, author or publicist. Some books we have purchased with our own money and will be noted as such. Any links to places to purchase books are provided as a convenience, and do not serve as an endorsement by this blog. All reviews are the true and honest opinion of the blogger reviewing the book. The method of acquiring the book does not have a bearing on the content of the review.
Related Posts