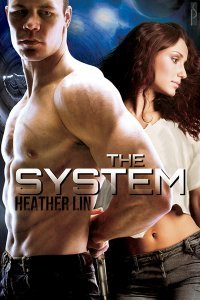 Format Read: ebook provided by the author
Number of Pages: 177 pages
Release Date: August 11, 2012
Publisher: Silver Publishing
Genre: Science Fiction Romance
Formats Available: ebook
Purchasing Info: Amazon | B&N | Kobo | Author's Website | Publisher's Website | Goodreads
Book Blurb:
Capri is an alluring young prostitute with a painful past; Brody is a ruthless mercenary running with a crew of thieves who live on a spaceship called Gypsy Lass. When he enters her brothel, the attraction between them is instant, electric, and too much for him to handle. He leaves unsatisfied, never wanting to see the girl again for fear she might soften his hard heart.

But Brody's captain has other ideas. The crew attempts to rob the brothel, and when things don't go quite as planned, they take Capri hostage, forcing her and Brody to remain in close quarters until they see fit to drop her on another planet.

But Capri's plight and the intense feelings between her and Brody turn out to be the least of their problems. Together–whether they like it or not–they uncover realizations not only about themselves but also about the world they live in.
My Thoughts: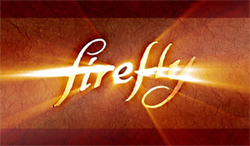 The comparison between Heather Lin's The System and Joss Whedon's Firefly is not too far off the mark, with a few notable exceptions. The System is probably even darker and grittier than Firefly, and the backstories for our main characters, Brody and Capri, are even more tragic than their Serenity counterparts Mal Reynolds and Inara Serra.
Yes, I said more tragic. Even though there is no equivalent to the horrific Battle of Serenity Valley.
Brody is the muscle for a free-trader ship called the Gypsy Lass. And by free-trader I mean that sometimes the Gypsy Lass carries a legitimate cargo, and sometimes, she smuggles goods to places that the authorities don't let legit ships serve. It's a living for her crew.
And by muscle, I also meant shooter. The crew calls Brody "Shots".
Capri is a prostitute in a fairly high-end brothel that the Gypsy Lass is supposed to rob. But the job goes horribly wrong. When Brody comes in to case the place, he and Capri connect on one level, but not on another. He can't use her when he can tell she's not remotely interested, and she's honked off because he's suddenly very not interested.
Then his crew comes back and fights off a rival gang of mercenaries. In the shooting, there's only one survivor. Capri. Brody can't stand to leave her there, so he takes her back to the ship.
She's the only woman on the Gypsy Lass, but there's never a moment when the Captain expects her to pay her passage on her back. Capri decides that it's time to start her life over. To become someone she wants to be, instead of what she had to be. She's only 19.
Capri and Brody are drawn to each other, even though they both know that they are wrong for each other. Whatever is happening between them, it's part of the adrenaline of the escape. Part of being on the ship.
And for him, it's a feeling he's trying to fight, because he never wants anyone close to him again. People close to him get killed. And he's not a good man. He never was.
But the crew of the Gypsy Lass, they all like Capri. Not just because she's pretty, but because she's trying so hard to fit in and make a place for herself. She wants to earn a place. To belong.
To become more like Kaylee, since she never wanted to be Inara. And it works. She's freer as a mascot and grease monkey and occasional fifth gun on assignments than she ever was before.
And she's happy.
If only Brody doesn't screw things up. For both of them. Again.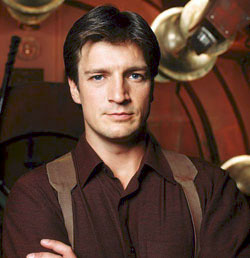 Verdict: If you remember Firefly fondly, just get this book. But it is not for the faint of heart. The world of The System is very dark. Brody is right, he is not a good man. And he does some really stupid things to prove it to Capri.
Very harsh things happen on this world. There are scenes of rape and near-rape and murder. The happy-for-now is an HFN for certain fragile values of happy, but it feels like the right ending for these people.
There's no white picket-fence subdivision in this universe. Surviving together is the best option. Figuring that out is the journey.
***FTC Disclaimer: Most books reviewed on this site have been provided free of charge by the publisher, author or publicist. Some books we have purchased with our own money and will be noted as such. Any links to places to purchase books are provided as a convenience, and do not serve as an endorsement by this blog. All reviews are the true and honest opinion of the blogger reviewing the book. The method of acquiring the book does not have a bearing on the content of the review.
Related Posts