Format read:
ebook provided by the author
Formats available:
ebook, paperback
Genre:
time travel, alternate history
Length:
384 pages
Publisher:
Drake Valley Press
Date Released:
August 29, 2013
Purchasing Info:
Author's Website
,
Publisher's Website
,
Goodreads
,
Amazon
,
Barnes & Noble
,
Kobo
,
Book Depository
WHERE WERE YOU THE DAY KENNEDY WAS SAVED? On the 50th anniversary of the JFK assassination comes a new edition of the extraordinary time-travel thriller first published in 2003 with a new Afterword from the authors. On November 22, 1963, just hours after President Kennedy's assassination, Lyndon Johnson was sworn in as President aboard Air Force One using JFK's own Bible. Immediately afterward, the Bible disappeared. It has never been recovered. Today, its value would be beyond price. In the year 2000, actress Cady Cuyler is recruited to return to 1963 for this Bible-while also discovering why her father disappeared in the same city, on the same tragic day. Finding frightening links between them will lead Cady to a far more perilous mission: to somehow prevent the President's murder, with one unlikely ally: an ex-Marine named Lee Harvey Oswald. Forward to Camelot: 50th Anniversary Edition brings together an unlikely trio: a gallant president, the young patriot who risks his own life to save him, and the woman who knows their future, who is desperate to save them both. History CAN be altered …
My Review:
One of the historic events that alternate history writers LOVE to play with is the Kennedy Assassination. What if John F. Kennedy had not been killed on November 22, 1963? What if that brief period of bright hope was not extinguished so tragically? Would the U.S., would the world, be a brighter place now? Or does the tragedy make JFK seem nobler than he was, or would have been?
Forward to Camelot is the story of one attempt to change that history, but rather than attempt to focus on the broad sweep of the last 50 years, the authors have chosen to view the change through the lens of one person's life. There is also more than a bit of science fiction "hand-wavium" regarding the method of time travel.
And it doesn't matter. It's the story of that brief period in November 1963 that compels. Using the point of view of a woman from the year 2000 makes it just that much easier for us to be swept along by the events.
The story pulls us along because we get set up right along with the main character. Cady Cuyler is sent back to 1963 to retrieve a priceless artifact, not to change history–or so she thinks. As an actress, she feels that she is being prepped to play a role, the part of a 20-something woman in Dallas in 1963. The world she is stepping into is both familiar and different.
While her employers want her to retrieve the Bible used to swear in President Johnson, Cady is willing to do this crazy thing in the hopes of saving her father. He also disappeared on November 22, 1963. Her mother has never recovered.
By inserting Cady into the past a few days before the assassination, we get immersed with her. She meets her father, and discovers that he's not quite the loving, caring husband her mother portrayed. But while he's hitting on her, he offers her a job as a temporary switchboard operator at his import/export business.
The more Cady sees, the more she realizes that things are not the way she was told they were. Not just because her father is no knight in shining armor, but because there is something terrible going on and he is in it up to his neck.
Her father has damned himself in a way that Cady can't forgive. He is part of the conspiracy to kill President Kennedy. The only person who might be able to help her save the President is the person she least expects to be on her side, Lee Harvey Oswald.
But then, nothing in 1963 is what she thought it would be. Her father is trying to kill the President and Oswald is helping to save him. Cady might never get back to her own time, but if she can save JFK, it doesn't matter.
Escape Rating B+: This is one of those stories that absolutely shouldn't work, but it definitely does. I kept carrying it around, wanting to get just a few more pages read.
This book is a conspiracy theorist's dream. Not just that Oswald was set up by the CIA and FBI, but that there was a separate conspiracy planning to assassinate Kennedy in order to send troops back to Cuba to fight Castro. It sounds wild now, but it makes sense in the historical context. Even more fascinating, the type of coverup outlined in the book has a basis in evidence released in the 1980s and 1990s due to Freedom of Information Act requests. While the coverup may not have been quite as dramatic as written, that one occurred is pretty easy to believe, especially post-Watergate.
But it's Cady's story that kept this reader glued to the story. The way that she takes the information that she finds and keeps running with it, despite the odds and the insane things that keep happening. Would someone try to save JFK? Yes, quite probably. But the story, her story, is all in how she does it. She starts out not having a lot of confidence, thinking that real life happens to other people. Going back to the past she grows up, she finds her courage, she saves the President because she saves herself first. The cool thing is that she does it twice.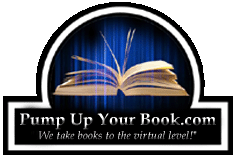 ***FTC Disclaimer: Most books reviewed on this site have been provided free of charge by the publisher, author or publicist. Some books we have purchased with our own money or borrowed from a public library and will be noted as such. Any links to places to purchase books are provided as a convenience, and do not serve as an endorsement by this blog. All reviews are the true and honest opinion of the blogger reviewing the book. The method of acquiring the book does not have a bearing on the content of the review.
Related Posts